Lares Trek to Machupicchu 4 Days and 3 Nights FIRST LARES TREK DAY: CUSCO – CALCA – AGUAS TERMALES LARES – HUACAWASI We leave...
View More
2500
LARES TREK VIA INCA TRAIL 4 DAYS 3 NIGHTS Day 1: Cusco – Calca – Hot Springs – Huacahuasi We leave from Cusco early in the...
View More
$850$720
Lares Treks – Machu picchu 4D/3N Lares Trek to Machu picchu 4 Days and 3 Nights FIRST LARES TREK DAY: CUSCO – CALCA –...
View More
our rewards in tripadvisor
QUECHUAS EXPEDITIONS HIGHLY RECOMMENDED ON
The Best Local Direct Tour Operator 100% Cusco Based Company. Trekking & Jungle Expeditions Tour Operator Specialists
Large - Small - Private - Luxury Tours
We Support Sustainable, Responsible & Ethical Tourism…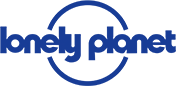 Eco Friendly
Animal Welfare
Sustainable Tourism
Best Choice
100% Guarantee
What Makes us Different?
Machu Picchu rules 2018
100% Real Local Tour Operator
Porter Welfare
FAQs
why choose Quechuas Expeditions?
SPECIALISTS PERU MOUNTAIN & JUNGLE TOUR OPERATOR
100% Cusco Based Local Company
Amazing Cheffs
Sustainable
Commited to our community
Top Guides
Best Equipment/Our Own Ecological Campsites
Superior Safety Standars
Hardest Working porters
Private portable Biodegradable bathrooms
Satellite Phones
Live no Trace
COMMITMENT TO OUR COMMUNITY
When you book with Quechuas Expeditions, 5% of the cost of your tour will be donated directly to support local communities through the "Quechuas Expeditions Foundation".
PORTER WELFARE
Quechuas Expeditions offers the best facilities and optimal conditions for our inca trail porters (Chaskis). Good wages, appropriate weight limit and trekking uniforms and backpacks.
Our Affiliations
SPECIALISTS PERU TOUR OPERATOR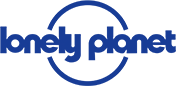 ® Quechuas Expeditions. All Right Reserved.